Press
2019/2020 Budget Contribution of Hon. Adrian Gibson, MP Long Island and Executive Chairman, Water and Sewerage Corporation

2019/2020 Budget Contribution of Hon. Adrian Gibson, MP Long Island and Executive Chairman, Water and Sewerage Corporation
CONTACT:
Visna Armbrister
Water and Sewerage Corporation
Tel: 302-5724
wcinfo@wsc.com.bs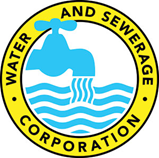 WSC CLARIFIES PINEWOOD LAND OWNERSHIP
In accordance with a recent newscast regarding property in Pinewood Gardens which houses a WSC Sewer Lift Station, for which a portion is being used for farming by the Pinewood Community, the Corporation confirms that it only owns the piece (20×20) of land where the sewer lift station sits.
After some investigation into the matter, the Corporation is satisfied that the portion of the property being used for farming is not owned by the Corporation.
---
WSI Genesis
Action Hosting - WSI Genesis Google Cloud hosting solutions are designed to meet your growing business needs. Providing the most advance Wordpress development and hosting on the Google cloud.
---